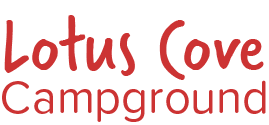 Water is on in the Campgrounds
Post Date:
April, 2023
Campers, The water has been turned on. Please enjoy the season and have a Happy Easter. Mark
Campground Spring Items
Post Date:
April, 2023
1. Water Turn-on: The clubhouse bathrooms now have water. We are able to put heat in the clubhouse so small risk of freezing. The weather forecast looks promising for a Read More
Water Turn-on Date Still TBD
Post Date:
March, 2023
Campers, As most know, we try to look at turning the water on in early April weather permitting. We use a simple method to determine. We look at the 10 Read More
Camper Appreciation Meal
Post Date:
August, 2022
Lotus Cove Campers Date: 09/10/2022 (Sat.)Time: 12:00pm – 1:30pm EDT Location: Clubhouse Please use this sign up link to let me know attendance. https://www.signupgenius.com/go/10c0e4ba9aa28a2fcc07-camper
Late Freeze. Water will be shut off today Saturday 4/16. Please consider your campers as well.
Post Date:
April, 2022
Campers, Mother nature just will not give up. The temperature tonight is suppose to be below freezing from 2:30 AM to 8:00 AM with it dropping as low as 28/29 degrees. Read More