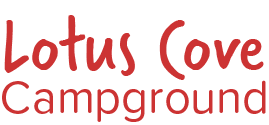 Campground Wifi
Post Date:
March, 2022
Wifi:This was put on seasonal and should now be back on-line as of today. I have updated the bandwidth by 50% this year which is the max I can go Read More
2022 Spring Opening
Post Date:
March, 2022
The weather has turned and the camping season is drawing near. I wanted to send out some key pieces of information: Campgrounds: Planned opening is on April 2nd (Saturday). The Read More
2021 Winter Shutdown Notice: Move to Nov 2nd due to forecast.
Post Date:
October, 2021
Lotus Cove CampgroundsOn Lake Loramie Manager: Tom Hoying419-303-2317(cell)tomhoying1@gmail.com [DATE()] I hope you all had some nice times with family, friends and nature over the summer. We appreciate your business and Read More
Camper Activities (Aug 16th Update)
Post Date:
August, 2021
Campers, I do not have an update from the latest activity meeting, but wanted to remind all of what I know is on the books: Events for August….. August 14th we Read More
Covid Restriction Update
Post Date:
May, 2021
Campers, There seems to be hope for normalcy on the horizon. The CDC just announced updated guidance for people who have been vaccinated which you very likely have heard about Read More