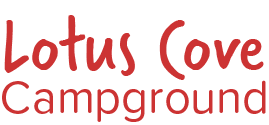 Campground Spring Items
1. Water Turn-on: The clubhouse bathrooms now have water. We are able to put heat in the clubhouse so small risk of freezing. The weather forecast looks promising for a Sat April 8th turn-on. Will advise if anything changes.
2. Camper water hookup: Each Spring and Fall the health department inspects the campground and notifies us of any violations of the health regulations. One of the items that they check is the use of the proper National Sanitation Foundation (NSF) 61 certified hose connection to each camper. Our understanding of this regulation is that the sunlight can cause an unapproved hose to become a hazard to your health. The NSF 61 hose has been manufactured in a way that does not cause a health issue. The hose as it connects to your camping unit needs to be a NSF 61 hose.
3. Wifi :; All AP units are on line and the height of AP at C7 has been increased for more coverage. I am adding another incoming line to the wifi service effectively doubling the bandwidth. This is expected to be in place by Memorial Day as I need some additional equipment ans setup.