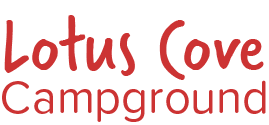 Proposed Lotus Cove Hiking Trail
Management has been discussing with the Lake Loramie State Park Manager, Jason Whitman, the use of the trails that are in the State owned woods to the North and East of our campgrounds.  In the past these trails and the woods in general have been traversed by golf carts, ATV's and hikers as well.  In the last two years the park manager has restricted golf carts and ATV's from traversing the woods.
Our discussions with the park manager has provided the following proposed arrangement.  Lotus Cove seasonal camper volunteers would maintain and help implement a hiking trail in the above mentioned woods.  The State would post the trail as an official trail and provide proper signage just as it has done for other trail at Lake Loramie.    The trail would be open to the public as well as Lotus Cove campers.
The trail, subject to State approval, would be as shown on the drawing below. The red trail would be phase one and the yellow trail would be phase two.
In October a hike is scheduled as a part of campers' activities.  This will hopefully be an annual event. Of course the trail will be available for individuals to hike as they wish.
If you would like to be involved in the hiking trail project please let us know.  We will welcome your help as a volunteer.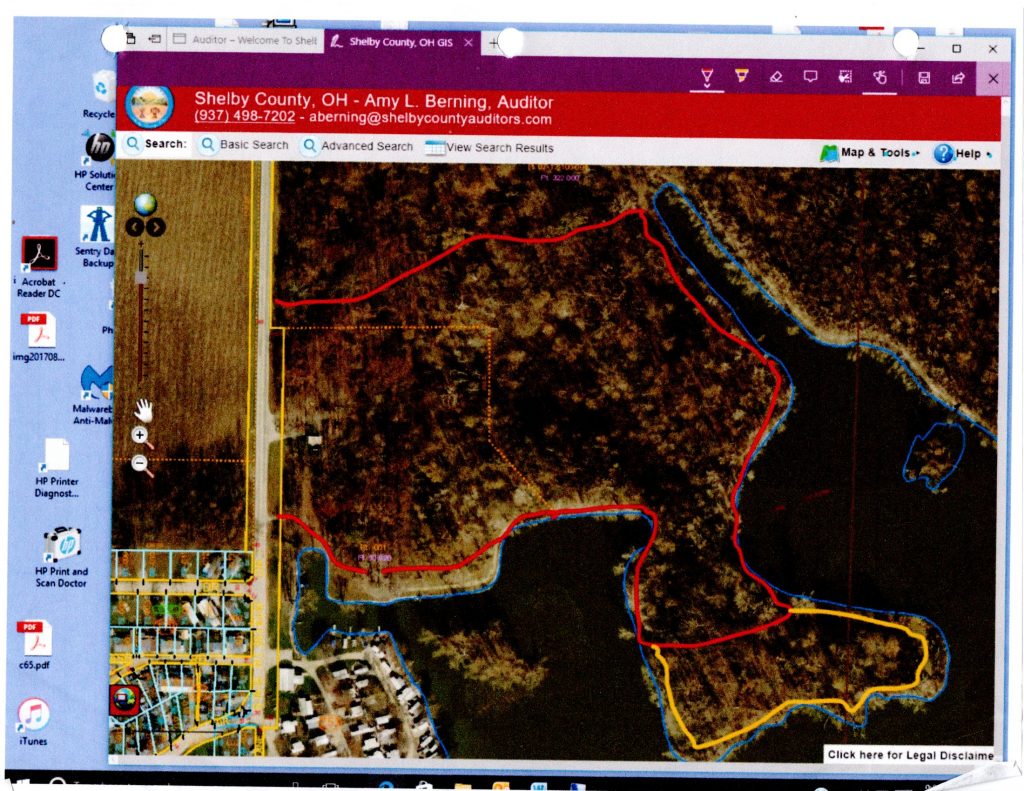 By:  Ken and Tom