October Update and 2020 Season Reservations
Yes we have some pictures of the winners in our Halloween decorations and costume contest. For decorations Carl Frysinger (C118) was awarded the first place prize.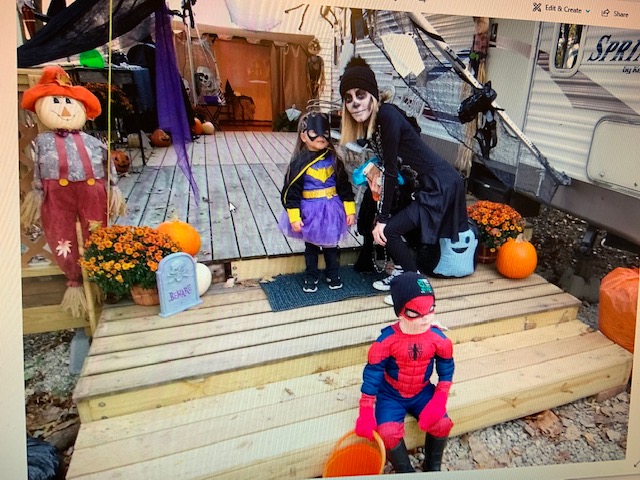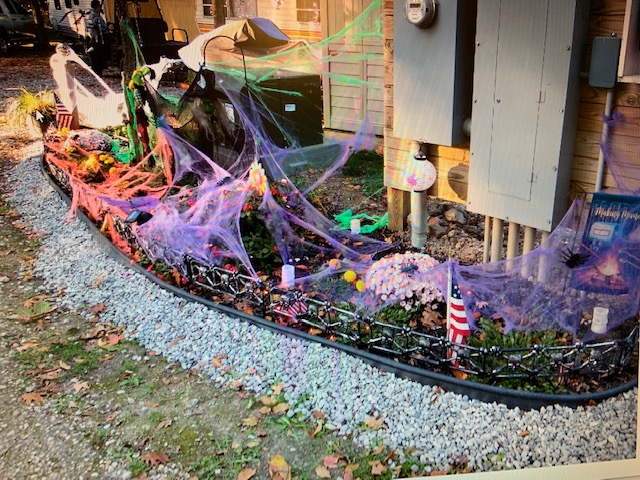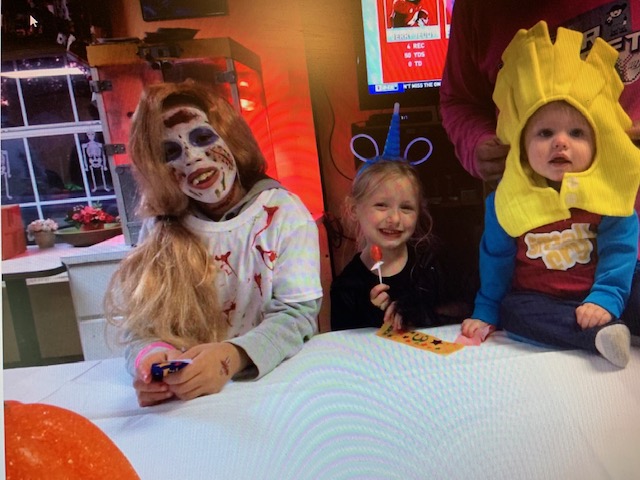 Congratulations to the winners and a thank you to all the participants.
James Cull (C1) reported on the Campers' activity fund as follows:
Balance 9/14/2019 $926.76
Income Braunm Donation for fishing derby $200
Income campers' donations $820
Expenses $0
Balance 10/12/2019 $1,946.76
A question, about the creation of a new campsite in the campgrounds has been put forth. No new campsite has been added to the campgrounds since the 2017 expansion. All campsites in the North campground area are as approved by the various agency as submitted in 2017 and as shown on various documents and literature including this website.
As we approach the end of the camping season, campers are reminded of the deadline for 2020 reservations. In order to be eligible for the $40 discount reservations must be made by October 26, 2019. Reservation for 2020 should be made by October 31, 2019 in order to hold your campsite for 2020. After October 31, campsites not reserved by existing campers will be listed as available on this website for the 2020 season. The question about boat dock reservations has also been asked. If you make a 2020 campsite reservation and you have an existing boat dock , we will assume that you will be renting the same boat dock for 2020. If you do not make a campsite reservation by October 31, 2019, we will list the boat dock that you had rented in 2019 as available as well as the campsite.
The campground water system (weather permitting) will be winterized on Monday, November 4, 2019. If damage to the water system do to freezing temperatures is possible the above mentioned date will be modified. In that event notices, to that effect, will be emailed to campers on our emailing list as well as being posted on this website.