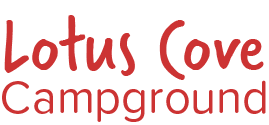 Davis Winterizing service
Post Date:
September, 2019
For your information. You may want this service. Lotus Cove is not directly involved nor do we receive a fee from this service. They ask that you contact them at 419 336 7141 by October 1, 2019. See the October calendar for flyer.
Dek Kramer wins scavenger hunt contest!
Post Date:
September, 2019
Activities Update
Post Date:
August, 2019
Sat Aug 31st Kids scavenger hunt 1pm to 3pm Sat Aug 31st Band on stage Small Town Brothers 8pm to 11pm Sat sept 7th Childrens fishing derby lot 69 next to club house. 10am to 12 noon Sat Sept 7th Hog roast  bring covered dish.  Club house 5pm Sat Sept 14th  Campers Activities meeting  at club house 2pm.  So far for October .  Oct 12th trick or treat 6pm to 7pm  Costume judging at club house 7:30pm prizes.   campsite judging 5pm to 6pm $50.00 first prize $25.00 2nd prize
Campers' Activity Fund Report
Post Date:
August, 2019
Jim Cull (C1) reports the following for the Activity Fund. As of August 10, 22019 Balance July 6, 2019 $1470.01 Income Showdown $146 Expenses Corn for chicken bbq $36 Popcorn and cleaning popper $165 Bouncy House $195.05 Total Expense $396.05 Balance Aug 10, 2019 $1,221.96
Water Water
Post Date:
June, 2019
Yes, it is raining at Lotus Cove Campground and the lake level is up.   It was high yesterday and then it rained some more last night.  It is up another 4″ this morning.  Tom has checked all boats and their tieups so as to avoid dock or boat damage.   When the lake is rising and the boats are tied tight the dock can be pulled up with boat as the water gets higher.  Tom has made the rounds and has adjusted the ropes as needed.   I can't remember ever having this much rain as we Read More